Budget 2013 Highlights: Minor sops to Income Tax payers, surcharge on super rich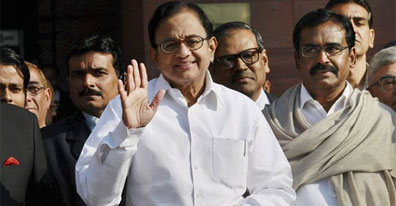 New Delhi: Walking a tight rope ahead of next year's General Elections, Finance Minister P Chidambaram on Thursday did not tinker with the Income Tax slabs or rates while presenting the Union Budget 2013-14 in the Lok Sabha. As part of his tax proposals, he gave a benefit of Rs 2,000 to individual tax payers with taxable income of up to Rs 5 lakh.
Chidambaram also imposed a surcharge of 10% on those earning over Rs 1 crore in a year. This surcharge has been imposed on individuals, HUFs, firms and entities with a similar tax status. The surcharge would be payable for the 2013-14 fiscal only.
The Finance Minister announced that first-home buyer who takes a loan for an amount not exceeding Rs 25 lakh would be allowed an additional deduction of interest of Rs 1 lakh to be claimed in assessment year 2014-15 with spillover effect.
But in bad news for consumers, the Finance Minister made mobile phones, cigarettes and luxury vehicles costlier by hiking duties on these products.
Chidambaram also announced the setting up of Nirbhaya Fund for women safety and allocated Rs 1,000 crores to it.
In the earlier part of his speech, Chidambaram noted that the global economic growth has slowed, including that of India. He however added that high growth is a novelty and not beyond India's capacity.
Top Stories