Ford sees a 3 percent growth in December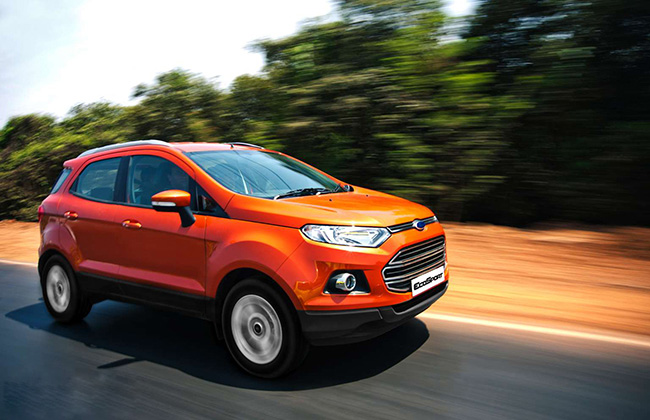 Ford India sustained its sales momentum in 2013 and ended the year with a combined domestic wholesales and exports of 11,209 units in December, up 3 percent from a year earlier. Exports in December were at 5338 units as compared to 4382 units a year earlier.
"Despite difficult economic and business environment, 2013 has been a remarkable and rewarding year for Ford in India," said Vinay Piparsania, executive director of Marketing, Sales and Service, Ford India. "With several months of sustained sales performances and Ford EcoSport recognized with major awards in its debut year, we are excited to conclude the year with our products finding greater acceptance from customers and media."
Ford sustained steady growth through the year 2013 in its combined domestic wholesales and exports, reaching 119,715 cars midst a challenging business environment. Sales throughout the year were supported by an expanding product lineup. In 2013, Ford India successfully launched the Figo Celebration edition, the Endeavour Alterrain edition and the hugely successful all-new Ford EcoSport, fulfilling the company's promise to bring more global vehicles to consumers in India.
Manifesting Ford's commitment to position India as a global manufacturing hub for small cars and engines, exports grew significantly in 2013. For the full year, exports totaled 39,284 vehicles, up 29 percent from 2012. Ford exports vehicles from India to over 40 destinations including South Africa, Mexico, Australia, Guatemala, Honduras, Nicaragua, Venezuela and Taiwan. Going further in 2013 to bring its brand to more new-to-Ford customers, Ford India expanded its dealership network to 274 sales and service outlets, covering 146 cities across the country.
Top Stories