Google Earth for iOS update brings Street View support, updated search and 3D directions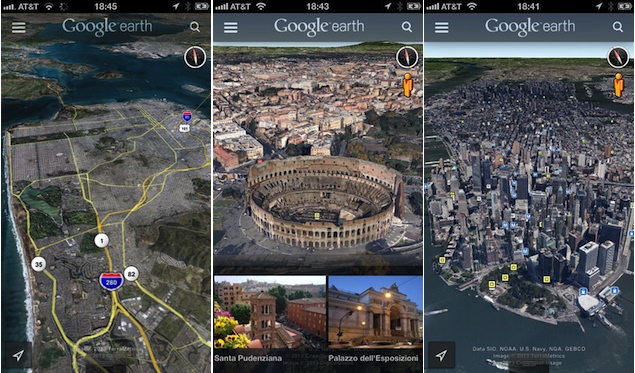 Google has updated its Google Earth iOS app bringing new features including Street View support and improved directions and search features, in addition to an enhanced user interface.
The Street View feature allows users to view and navigate street-level imagery in a manner similar to that of Google Maps. The feature was already present in the Google Earth desktop app and made its way to the Android app last month.
The updated app also offers transit, walk, bike and driving directions in 3D and updated search that allows users to browse results quickly. Updated directions let you visualise transit, walk, bike and drive directions in 3D while update search result list will let you browse search results quickly.
It's worth noting that not all features are available in all regions, and indeed the Google Earth app itself is not available in the India App Store. Even if you download it through another country's App Store, the app doesn't offer Street View or directions for Indian locations.
The also offers a new slider menu at the left that allows users to browse and enable different layers.
Google has also announced that it's pushing cloud free satellite imagery in Google Earth and Google Maps. The new satellite imagery can be seen by turning on satellite view in Google Maps and by zooming out while accessing the Google Earth app.
The update also features refreshed imagery for some new regions of the world, especially where high-resolution imagery was not available, including parts of Russia, Indonesia, and central Africa
Top Stories