Kishtwar clashes: Sajjad Kichloo resigns as J&K Home Minister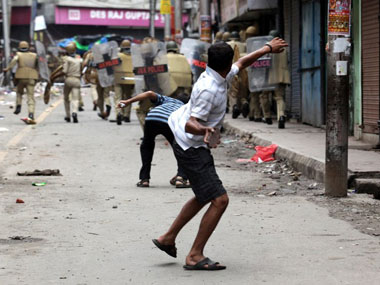 New Delhi: Jammu and Kashmir Home Minister, Sajjad Ahmad Kichloo, tendered his resignation over the issue of Kishtwar violence on Monday.
Kichloo's resignation comes after an uproar in the Parliament after communal clashes in the region in which three people were reportedly killed.
Jammu and Kashmir Chief Minister Omar Abdullah has ordered a time-bound judicial probe into the violence.
The judicial inquiry will be held by a retired High Court judge and the findings of the report will be shared publicly, Omar said.
Curfew was clamped in eight districts of Jammu region after communal clashes in Kishtwar town reportedly left three dead and several others injured. Authorities have ordered closure of all educational institutions today.
Omar Abdullah government drew sharp reaction from Bharatiya Janata Party (BJP) after Leader of the Opposition in Rajya Sabha, Arun Jaitley, was stopped at the Jammu airport and not allowed to travel to Kishtwar.
PDP leader Mehbooba Mufti was also not allowed to leave her house to visit Kishtwar in Srinagar.
Omar Abdullah alleged that political parties were trying to exploit people's sentiments to polarise them. He said that his government had decided not to allow political leaders to visit the violence-hit areas as this had the potential to deteriorate the situation.
He also urged the people to remain calm and not believe the rumours on the situation in Kishtwar and other areas.
He reviewed the security situation and directed the administration to be vigilant and take strict action against those attempting to disturb peace.
Top Stories