Police reviewing protection for Shah Rukh Khan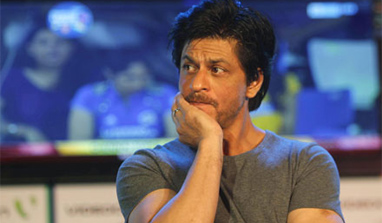 Mumbai: Following Shah Rukh Khan's recent statement on 'Being a Khan' in India there has been a massive furore created around it. And the Mumbai police is understood to be reviewing their decision on providing the actor with security after a recent declaration that the previously present protection had been removed.
The fact that Pakistan's Home Minister Rehman Malik has spoken about the security in India and JuD founder Hafiz Saeed has welcomed SRK to move to Pakistan has only added a lot of highly inflammable fuel to an already raging fire.
RK Singh, India's Home Minister, came out with a statement asking Pakistan to mind their own people and business, saying: "We are capable of looking after our own citizen, let him (Rehman Malik) worry about the security of his country's citizen."
The controversial comment that appeared on a special edition of Outlook Turning Point's publication and started this whole brouhaha read: "I sometimes become the inadvertent object of political leaders who choose to make me a symbol of all that they think is wrong and unpatriotic about Muslims in India. There have been occasions when I have been accused of bearing allegiance to our neighbouring nation than my own country — this even though I am an Indian whose father fought for the freedom of India. Rallies have been held where leaders have exhorted me to leave my home and return to what they refer to as my original homeland."
Top Stories