Rape cases can't be compromised even if victim forgives the accused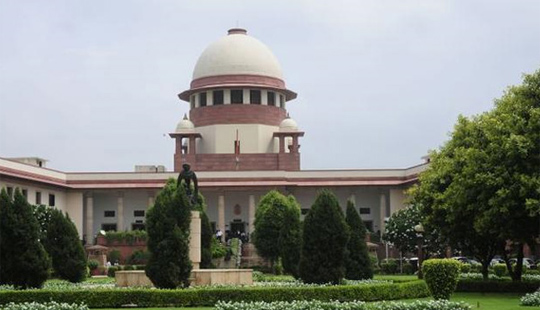 New Delhi: With sexual crimes against women on the rise in the country, the Supreme Court on Tuesday came down heavily on the lower courts and ruled that rape cases cannot be compromised or condoned even if the victim forgives the accused for the offence.
An apex court bench headed by Chief Justice P Sathasivam ruled that such compromises, if entered into, are per se illegal and the provision for lesser punishment for heinous offences in exceptional cases cannot be treated in a casual or a cavalier manner by the trial court.
The SC bench court expressed grave concern that in recent times, despite a spurt in rape cases, there has been an increasing tendency amongst trial courts to permit compromises of such offences on the ground that a settlement has been entered into between the rapist and the victim.
The top court also observed that rape is not just a physical and mental torture of a woman but it s is ac crime against the society.
SC was also critical of some lower court judges for being soft on rape accused, despite strict laws being in place.
Top Stories